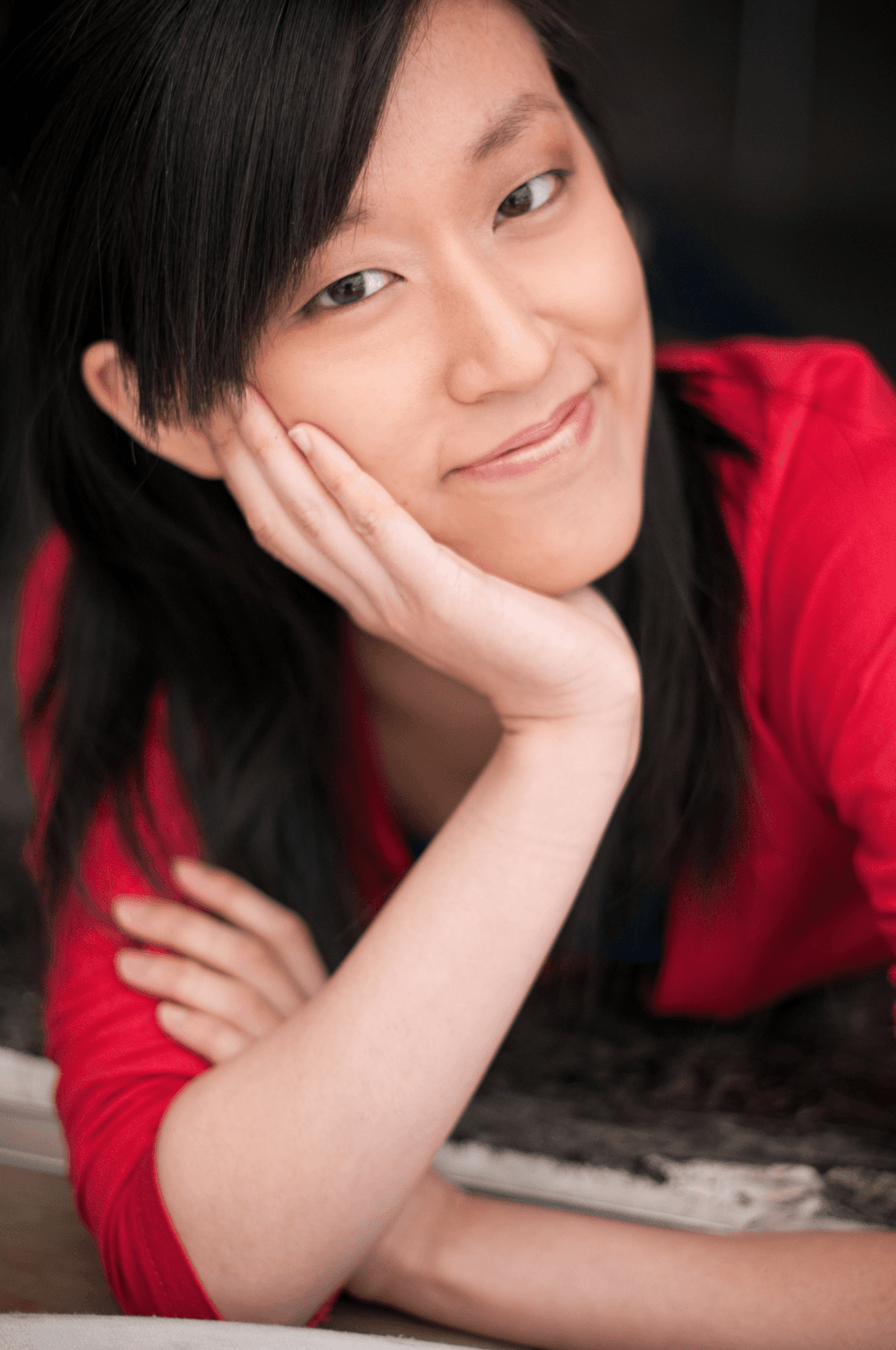 Joyce Hshieh
Amy Alexander
Joyce Hshieh is originally from the small town of Canal Fulton, Ohio where her first acting roles were in high school musicals. She lives and works in Chicago, where she earned her B.F.A. in acting from The Theatre School at DePaul University in 2010. Since graduating, she has performed in readings and staged productions around the city with Dog and Pony Theatre, ShPIel Performing Identity, The International Voices Project, Porchlight Music Theatre, and Genesis Theatricals. In addition to her role in Murder! A Love Story, she played the principle lead in another independent film entitled Shelter, which won Best Narrative Feature at both the Williamsburg Independent Film Festival and The Columbus International Film Festival in 2012.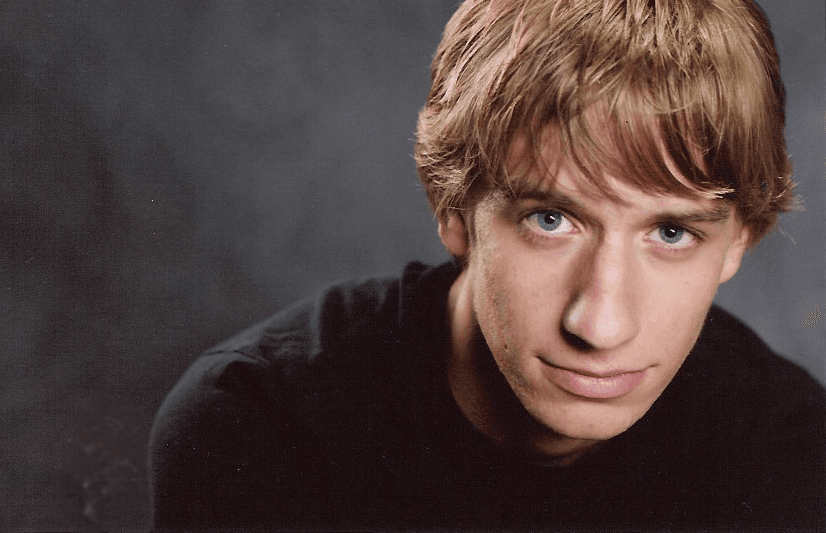 Josh Greiveldinger
Julian Jameson (JJ)
Murder! A Love Story
is the first feature feature film Josh Greiveldinger, a Los Angeles-based actor, has been in. When he is not acting on stage or camera he is training with Asylum Stunts, a local stunt training group. Josh has a BFA in Theater Arts from Nebraska Wesleyan University.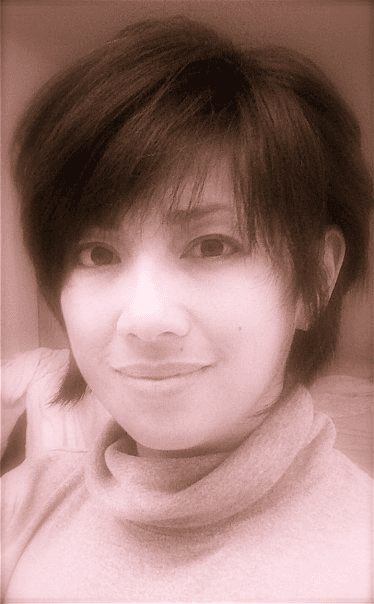 Ivy Francis
Maria Alexander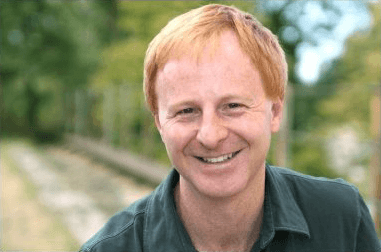 Chad Meyer
Ulysses Eastwood
Chad has been a stage, film, and commercial actor in Chicago and the Midwest for the last eight years. His primary focus is on-camera work, and he has appeared in local and regional commercials and more than 100 independent and student films. Films in which Chad has appeared have been screened at film festivals including The Cannes International Film Festival, Action on Film, The Black Harvest Film Festival, The Pine Bluff Silent Film Festival, The Portobello Film Festival in London, England, "It Came From Lake Michigan" Horror Film Festival in Milwaukee, the Pan African Film Festival in Los Angeles, and The British Film Festival in Los Angeles, at which Chad was nominated for Best Supporting Actor in a Short Film. Chad also received an Achievement Award for Best Actor in a Feature Film from the Iowa Motion Picture Association and a Distinctive Achievement Award for Best Actor from the Wild Rose Film Festival in Des Moines, Iowa.
Chad also began a behind-the-camera career in early 2011 by teaming up with some fellow filmmakers and forming 4 Features Film Company. Through 4 Features, Chad has co-produced four feature films and several commercials and music videos.
Chad received his BA from Cornell University, a JD from the University of Pennsylvania, and an MBA from the University of Chicago.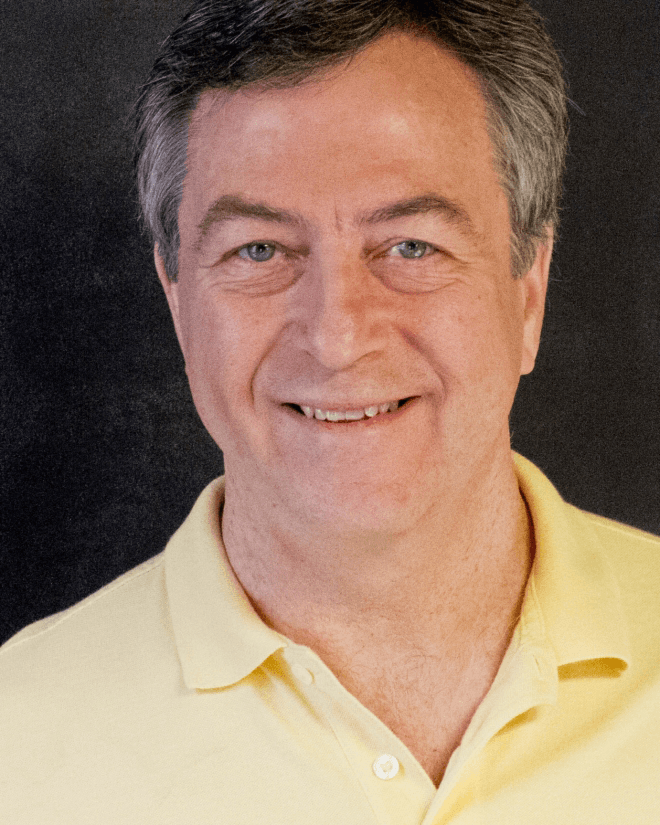 Walt Sloan
Chief Marshall
When Walt Sloan began performing he was known as "Wally", singing, acting and performing magic tricks on stage in elementary school. In high school he turned his attention to sports, joining the football, baseball and wrestling teams. In his junior year he gave up those sports to focus on competitive artistic roller skating, which he began before entering high school. He competed in the U. S. Amateur Roller Skating Association throughout high school and college, winning six national titles from 1967 to 1970. Upon graduating from the University of Illinois – Chicago, with a BS in Applied Physics, "Wally" became "Walt" and he followed his father's footsteps into a career in engineering. Years later he found his passion in the performing arts, which was his mother's field.
Early in their marriage, Walt and his wife Esther had a circle of friends that included many singers and musicians. They would regularly gather to sing and play their guitars, banjos and basses, focusing on folk music and bluegrass. Walt began learning to play the guitar from his musician friends. In 1978 he began composing and performing song parodies to provide entertainment at his company's monthly employee meetings. This evolved into performing at his company's regional and national events. By 1984 he had performed for employee audiences of several hundred people from all over the country, at venues that included Marriott's Lincolnshire Resort and the Opryland Hotel in Nashville.
He continued to perform at company meetings and community events throughout the 80s and in 1993 made his first of 19 community theatre appearances for CenterStage in Lake Forest. Walt then began performing for the Citadel Theatre Company, a professional non-equity theatre company in Lake Forest. He performed for Citadel in Lake Forest and at the Chicago Cultural Center as an ensemble member in 365 Days/365 Plays, and in their production of 'Til the Fat Lady Sings at the Victory Gardens Greenhouse in Chicago.
In 2004, Walt ventured from theatre, performing as a featured extra in an episode of MTV's High School Stories. This was followed by extra work in two independent films. Since then, he has appeared in lead and supporting roles in over 40 films and television productions, including a supporting role in "4 and a half Terrorists", winner of the 2008 Chicago Comedy TV Pilot Competition. He appeared in a 2010 Super Bowl commercial, several regional commercials, a national radio commercial, and several industrial and educational films. Walt appeared in featured roles in "A Sicilian Odyssey" and "Return to the Hiding Place", which premiered at the Festival de Cannes, March du Film in 2010 and 2011, respectively.
In addition to his acting, Walt sings bass/baritone with The Buckthorns, a 12-member mixed a cappella group that has been performing in the Chicago area since 1995. Walt and his wife Esther have three children and three grandchildren.
Walt is represented for acting, voice, and print by Shirley Hamilton, Inc.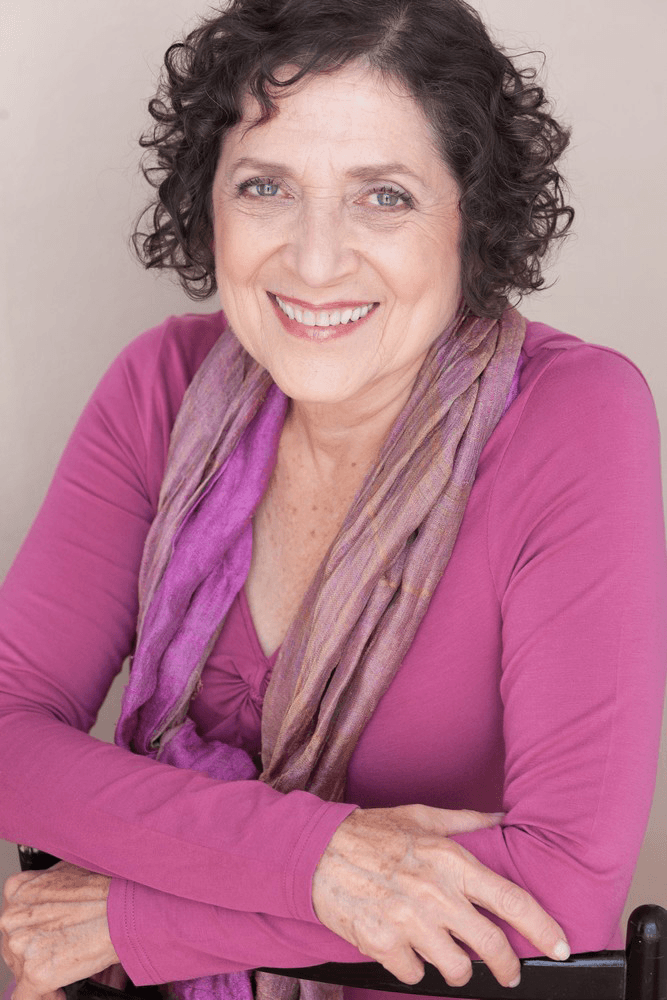 Joette Waters
Miss Kendrick
Joette grew up in Los Angeles and began acting at the age of fifteen. A month after graduating from Hollywood High School she landed a role in a small touring company and hit the road in a production of "St.Joan" by Shaw and has have been working in the entertainment industry ever since.
In the late 1970s Joette moved to Chicago and performed in two award winning shows: "Statements After an Arrest" (Body Politic Theater) and "The Sea Wolf" (Chicago Radio Theater). She did quite a bit of work in children's theater and puppetry during that time as well.
In 1982 she formed a show band called "Stardust Vocal Trio" specializing in the music of the 1920s to the 1950s Swing Era, performing shows nationwide and in Canada with some of the top artists in the field. She performed with Stardust through 2006.
Having always had a fascination for philosophy, religion and psychology, the study of those subjects led Joette to five years of study to become ordained as a New Thought minister. In 1995 she founded The Center for Creative Living where she taught spirituality and self-empowerment for 12 years through classes, workshops, and weekly talks. She retired from active ministry in 2007 but still maintains a counseling practice and also takes great delight in officiating weddings and civil unions, along with occasional speaking engagements. In 2005 she re-entered acting and has been busy performing in film, stage, and TV and web commercials. So far she has completed over 130 independent films and is currently working on several film projects.
Joette is a professional storyteller and audiobook narrator and has been a performance coach for many years, working with actors, singers, and public speakers to help them express more effectively. She is very proud to be a part of the Chicago film and theater community and was voted one of the top 100 women making a difference in Chicago.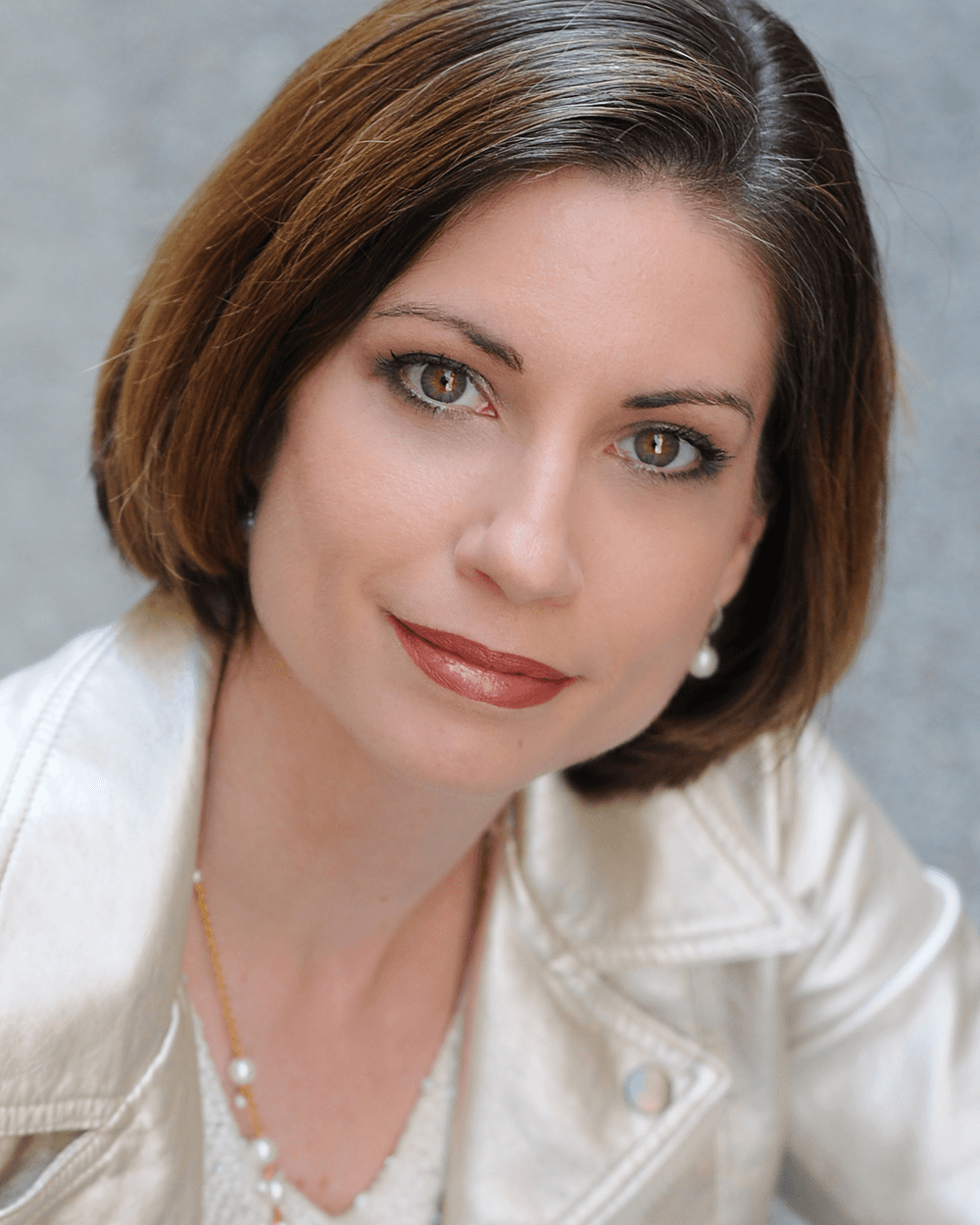 Cassandra Schomer
Karen
Cassandra Schomer is an accomplished actress and model with extensive credits in film, commercials, voice-overs, and a variety of print ads as well. She has been the principal actress in numerous TV commercials and corporate training videos, as well as being the voice-on-hold for several companies. You can view her demo reel, resume, and photo gallery on IMDb: www.imdb.me/cassandraschomer. Cassandra has also walked the catwalk for such retail clients as Coldwater Creek during Midwest Fashion Week, plus national hair clients like Clairol, Wella, and CHI at Chicago's annual American Beauty Show.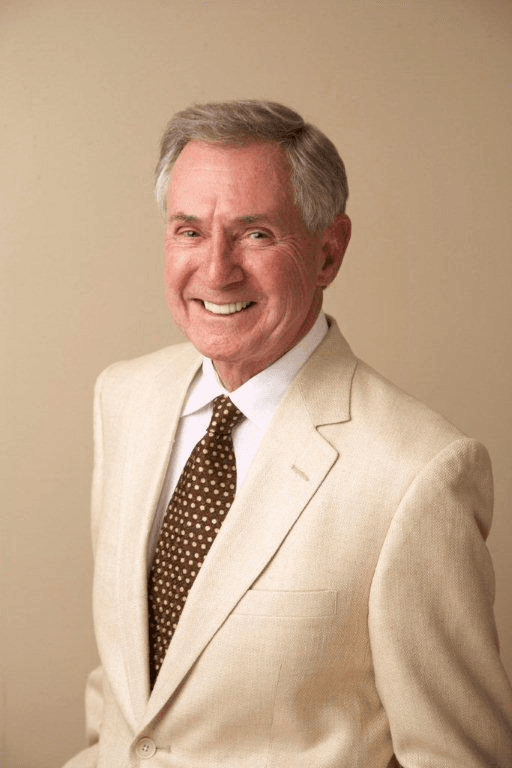 Glenn Alverson
Chief Linder
After five years in the U.S. Air Force, Glenn spent 30 years as a Manufacturer's Representative selling High Tech Components to the Automotive Industry, and was the President of the Agency, Hilltronics, Inc.
Along the way, he became National President of the Electronic Representatives Association (ERA). Glenn traveled throughout North America and Europe representing over 16,000 members. Glenn retired a few years ago and found his real calling, acting in Film and Commercials. A few of his credits are: American Standard National Commercial, Delta Airlines In-Flight Safety Video, MGM Grand Casinos, Spectrum Health Systems. Film credits include A Dog for Christmas with Dean Cain, Richard Karn and Dustin Diamond, and the film Mary's Buttons, in the role of Assistant D.A.
Glenn, enjoys his active career and had a great time on the set of Murder! A Love Story.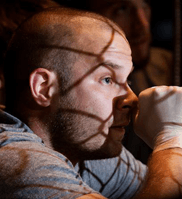 Ryan Hill
Officer Hill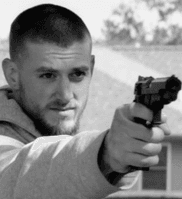 Courtney Wolf
Officer Wolf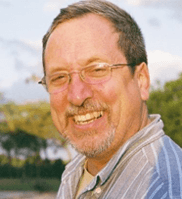 Tom Wallin
Mr. Kendrick